Hey girls,
Anyone else obsessed with wedge boots atm? It's been popular overseas for a while but it's only JUST started happening here in Australia. I picked up my first pair in Japan in Zara and I'm been on the prowl for more ever since. My second pair is from Marcs (of all places? It's a bit prissy for wedge boots right?) and are buckle up ones. They remind me of the surface2air and the chloe sevigny for opening ceremony ones. *lusttt*
1. Zara suede wedge boots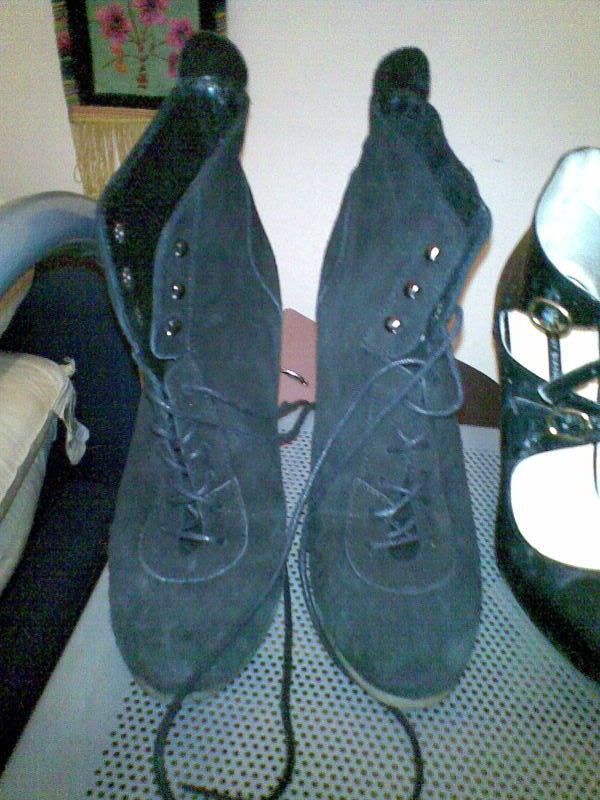 2. Marcs buckle up wedge boots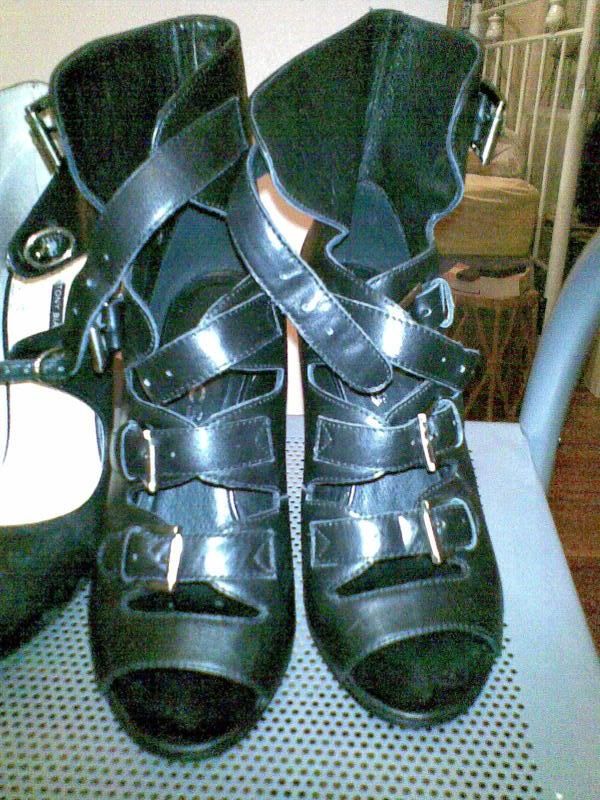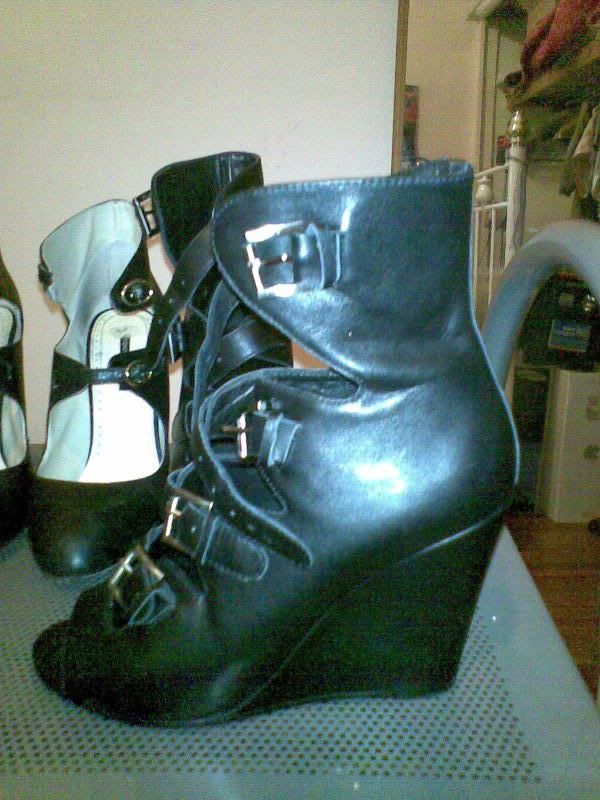 Sorry about the crap quality pics, had to use my mobile. I drained the battery on my leica :(
Sportsgirl just brought in some camel coloured ones which are practically identical the Zara ones just with a different gum sole. Luckily I'm not a fan of the colour! I am however completely obsessed with these Windsor Smith ones, they kind of look like this:
- like these.
- the windsor smith have ones with silver studs, gold studs and no studs.
- i'm lusting over the no stud plain black ones
- i managed to try on a pair today and they're so soft and comfy!
ps. crazy melbourne weather right? i had to cover a leak in the house, dang old houses...
x
delilah
ETA: found a pic of the windsor smith ones!