Sorry sorry, my camera is being a hoe/doesn't like non-Macintosh computers...
Outfit 1 -
Shopping around Changle Rd and Xinle Rd.
Found the cutest vintage looking emerald green dress.. but there was no way I was going to pay 400+ yuan for a dress that LOOKS vintage; I may as well head to Savers
- Black Opaques I nicked from a friend
- Korean skirt from Yi Mei
- Shirt from i.t some japanese brand called Also Known as Pinky (???)
- Black boyfriend blazer
- Cream floral scarf
------
Outfit 2 -
Qipu Rd + Luban Photography Mall + Dinner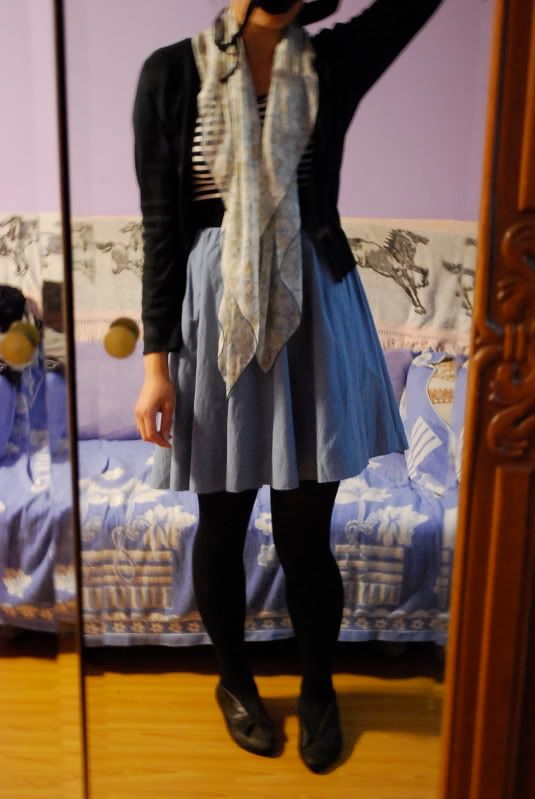 - Black opaques
- Teeshirt dress
- Black belt
- Metallic jazz shoes
- Blue floral scarf
-----
Outfit 3 -
Don't really remember... it's just sitting on my camera... very much assuming I went shopping. Ha.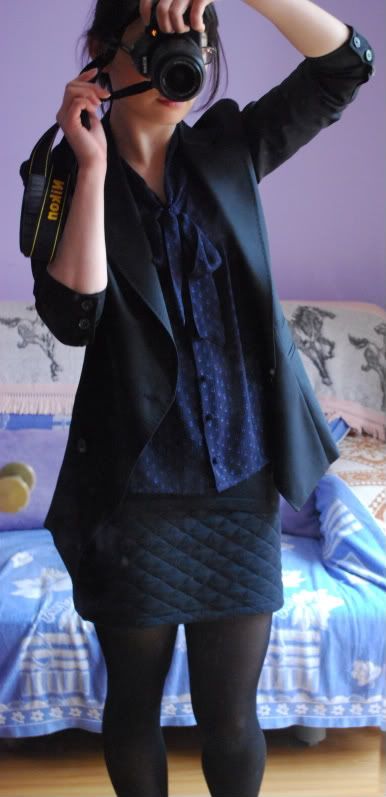 - Black opaques
- Boyfriend blazer
- Navy pussy bow shirt
- Black seamless tank
- Quilted high waisted skirt
(
old pic
: with a tailored suit skirt, no opaques, same top)