Harro!
What a sunny day in sunny Melbourne today!
I saw a high school friend at the station but in a rush I didn't get to say hi. :-(
Gosh the sun puts me in a good mood.
Today
A
and I went shopping for
Project:
Little Hurricano
. It was quite exciting. I gave her some fabrics and we bought more. We have a big love for a particular fabric shop in Melbourne and I think she's already started to remember us...
I found some new fabric to make a skirt in, it's a lovely thick material so I'm quite excited to get started. I think it will make a lovely winter skirt.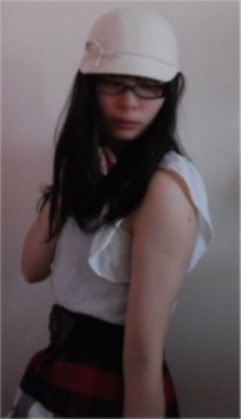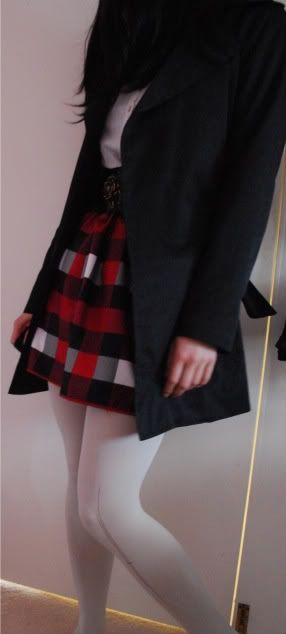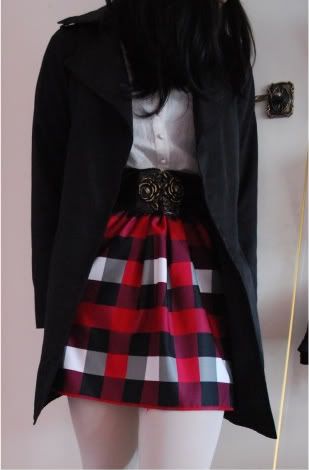 * Black Zara Basics trench
* White opaques
* Self-made skirt
* Black thick elastic belt with gold rose buckle
* Bardot cream flutter sleeve shirt
* Grey H&M oversized singlet
* Metallic bronze jazz shoes (not shown)

in and out
x. delilah