Today was so sunny, such a lovely day.
Too bad the nights are so chilly.
First time I've put on shorts that aren't running ones all year!
It's also the first time my legs have seen sun all year without legging etc/something.
(Don't forget I haven't been in Melbourne)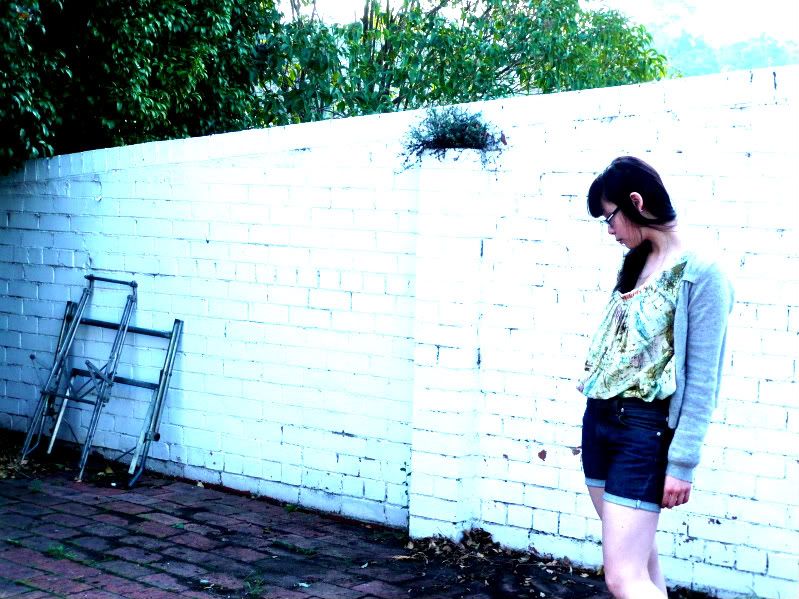 * Lovely dyed and embroidered round neck shirt in a soft cotton
* Levi cut off's DIYed from a pair of bootlegs
* Black t-bar flats
The top is from I.T in Shanghai :)
It's so pretty I just love the colours!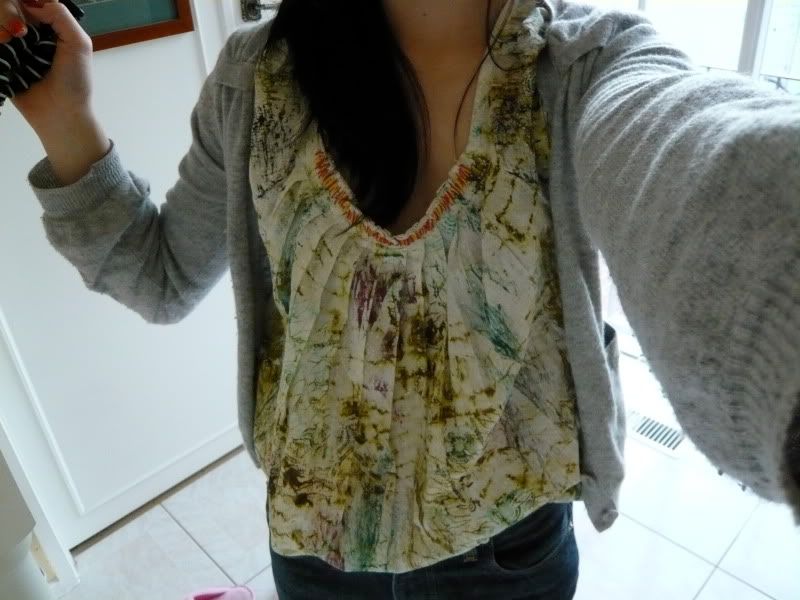 Gosh I've gotten so pasty.
Not even the pretty porcelain which I yearn to be.
Need to primp more I say heheh