Introducing:
Jonathan Saunders
I stumbled across this
Scotsman
when I was perusing
Outnet
(net-a-porter's sale site). I found this gorgeous dress and a similarly lovely skirt. (My eyes also got caught by this gorgeous
Rick Owen
skirt but it was sold out)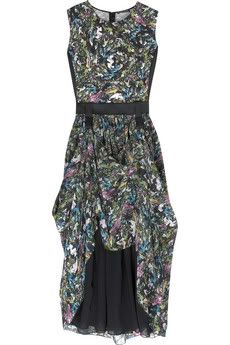 For those who can't see properly in the pictures
(don't worry I can't really see either)
, there are
buttons and loop holes
on different levels/lengths of the dress and skirt. From what I remember seeing, you can
either
wear the two pieces long or buttoned up as shown in the pictures.
Ingenious

idea
if you ask me, especially if you're going from
day to night
!
But what it really got me wondering was this:
Is this where
Sass and Bide
got their inspiration for their current season
Dark Horse
dress?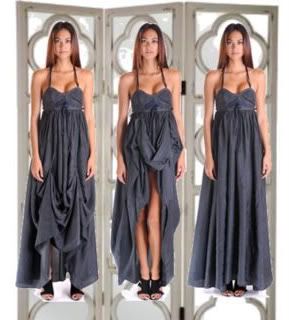 Either way I had a look at
Jonathan Saunders
' other things and his current collection is
amazing
. Full of bright colours, great girly yet rigid cuts and great fabrics!
And the
colourways
he's adopted... it's no wonder he began as a
textile print designer
!
My favourite pieces: