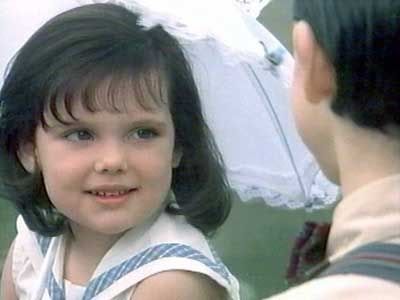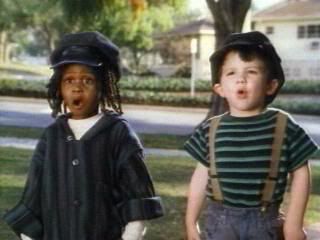 Anyone else adore this movie? The girls and I had a movie night the other day and I was craving to watch this. Ended up borrowing the DVD and watched it today.
I love Porky, he looks quite small for a four year old. Pretty good film if you ask me, I love the he-man womun haters club; it's so funny.
Anyway I was just noticing how IMPECCABLE Darlas' outfits were; especially that dress she wears when she's doing the duet with the rich kid (who incidently looks a lot like Macaulay Culkin). What cute dresses! *sigh*
Thought I'd sneak that pic of her with the parasol into this blog, firstly her dress looks a bit sailor-ish. Big yes from me.
smitten by alfalfa.
x delilah