I absolutely love having
Sunday
family
dinners, but my family is never at home.
So I had to the boy's neighbours house and they always have a lovely something going on.
Last night we had
lamb shanks with the

perfect

potato mash
. She used the most amazing potatoes which had a full creamy flavour (and no she didn't add cream... her potato guy from Prahran markets told her about this amazing potato)
A few weeks before
A
and I were intending on having
Lucky Coq
but were invited over to their place for dinner instead. Lamb roast and roast vegetables trumps
Lucky Coq
any day *sigh* Needless to say we were both very pleased.
Anyway!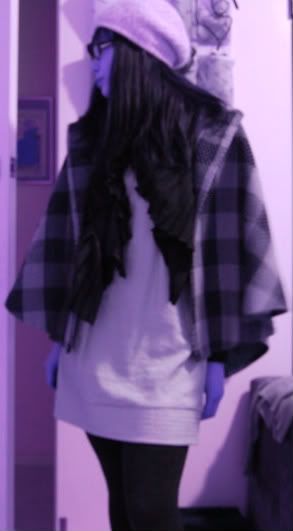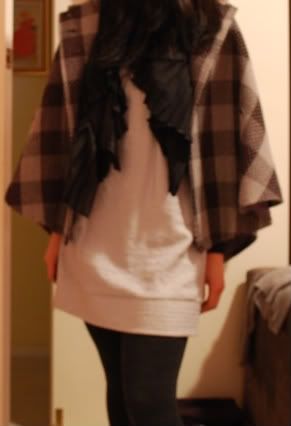 * Silver Valleygirl dress, frilled and sleeveless
* Country Road grey marle turtle neck
* Grey marle wool leggings
* Grey/Black/White checked hooded cape
with baby pink polka dots
* Black ankle boots, pointy toe
* Cream rasta beanie from FAT
* Prada specs



Golly. It was cold last night.
I've been making wheat bags to keep me warm :)

KEEP WARM KIDLINGS
x. delilah