So... some of you have been
following
my blog for a while. I see that there are some
regulars
even though you aren't "following" me via blogger per say.
Thank you :)

Right now I'm
unemployed
. I'm not looking that hard for places to work atm, I hit a bit of a rut a week ago where I ran out of things to do but the past week or so has actually been quite busy with catch-ups, birthdays and sewing. Sew sew sew. Cut cut cut.
Today I spent the past
5 hours sewing
and cutting to make a soft toy turtle. I now have two. One is for a friends' granddaughter and the other is made with a slit at the bottom to fit a heat bag. Yes those lovely microwave bags that help with the oh so annoying time of the month. (Boys please turn a blind eye)
Here is the end result. I'm quite pleased: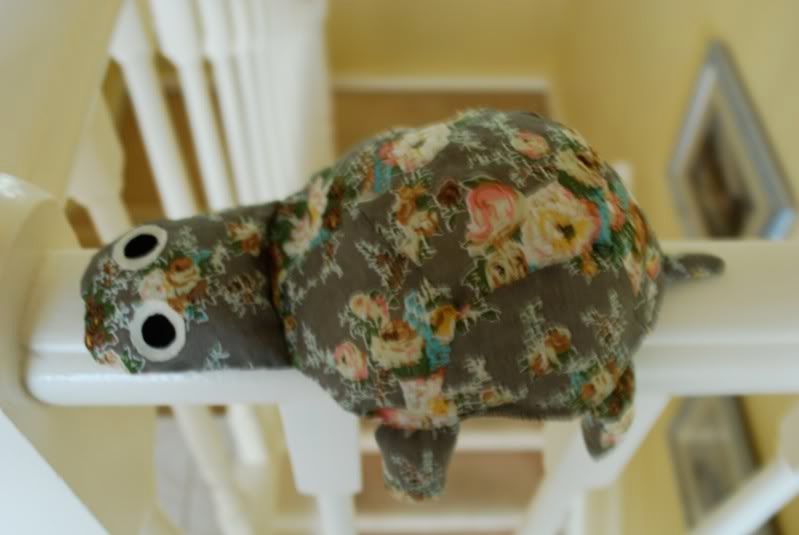 This is the
plush
toy, it has more rice in it's feet which is why it flops more.
Isn't it so cute :)
I really like it.
I'm currently making a red felt bird as well as a new skirt. I'm trying to figure out the best cut to use for the skirt as the material is very eccentric.
Anyway besides being couped up with dinner plans and sewing days, I had dinner with the girls. It was meant to turn into clubbing chez Sorry Grandma but the girl I was going with cancelled. Pity, meant I was completely overdressed for dinner.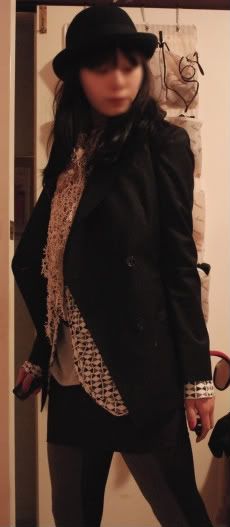 * H&M grey oversized singlet
* Somewhere Else black and white
triangle print oversized cardigan
* Black boyfriend blazer, double breasted
*Weekday aubergine bandage skirt
* Ambra duo tights in grey/black
* Navy vintage chaplin hat (danke madre)
* Cream web/net scarf