Turbans!
I actually love the look, reminds me of clean cut women back when women were women and men were men. The look came out again when Prada made their versions of the turban and the turban headband (adore the headband!)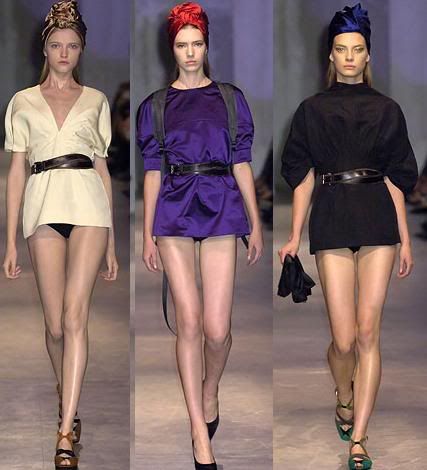 Prada

Spring 07

Here's my attempt at it:

* Turban from Myer
* Voodoo opaques
* Navy and white checked bib front oversized shirt
* Uniqlo oversized wool cardi
* stupid look on my face.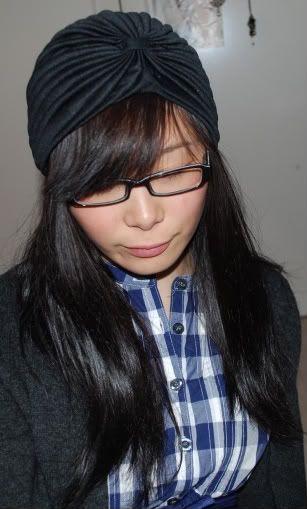 close up of the turban
I'm really into hats atm so yay for winter styling.
Wore this out shopping at Chadstone and had so many compliments for it. Luckily for me A bought it back when the races were on and gave it to me (pity on the poor)
Anyway TGIF!!
x delilah