- but I stole your blazer and look bloody hot in it!"
This is
N
. We met him in the outside smoking area of
Sorry Grandma
this weekend. Needless to say I am in
LOVE
with his style. He told us that he stole the white blazer he is wearing from his grandma. Bless!
His coiffed hair, the Daschhund necklace, clean cut white jacket with tan bag... I love it! To top it off,
N
is one of the nicest people ever! He told us that
he's never met an asshole in his life
. Oh heavens. We need to hang out with his friends methinks.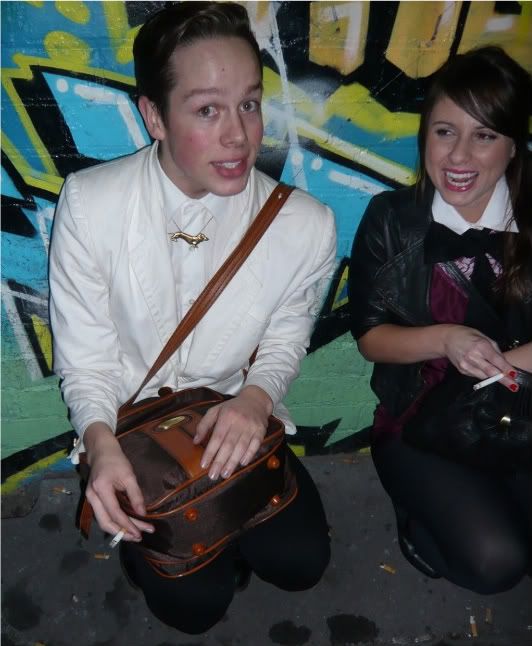 Pictured with my friend
D
who is wearing:
- white shirt
- black sash tied into a bow
- leonard st aubergine sleeveless smock dress
- cropped leather jacket
- ankle booties


Will get him to let us know where the rest of his outfit is from soon. I just love his look.

love delilah