I just stumbled across this ring from Style.com's "item of the week".
It's a 65 USD Swarovski ring... though it reminds me heaps of my Dior ring (I have this ring in silver, bought it for a bargain 125 AUD, 50% off, from the Gold Coast when I was there with my parents)
*
Swarovski
ring
vs
*
Dior
ring
I love my Dior ring because it jingles slightly as I move my hand. It's so cute. The brown blobs on the gold ring are actually pearls on the silver one. Kawaii!
Anyway I think I still like this:
Dior
Oui ring.
G
's always loved the Oui range and I only recently became smitten by it.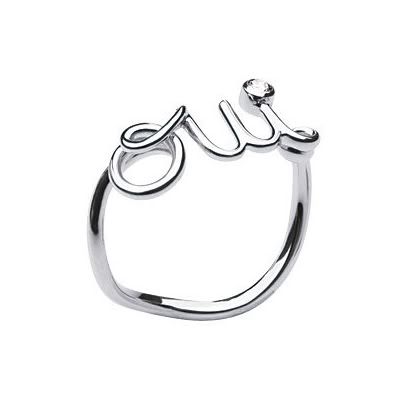 * Engagement ring anyone???
Ringed out
x