Ah... I believe my readers are getting a little sick of this line.
I've been working in lab all week and did two tutoring sessions as well.
Not so good when you haven't planned the lessons beforehand
I've had a really good week actually... it started off with tutoring, then drinks on Tuesday night, a wonderful dinner on Wednesday. I had two birthdays to celebrate yesterday :)
But more of the reason of my lack of blogging:

Mess mess mess mess! It's everywhere. New things... 3 visible new items in that pile. I'll blog about them I promise. I have an outfit as well :)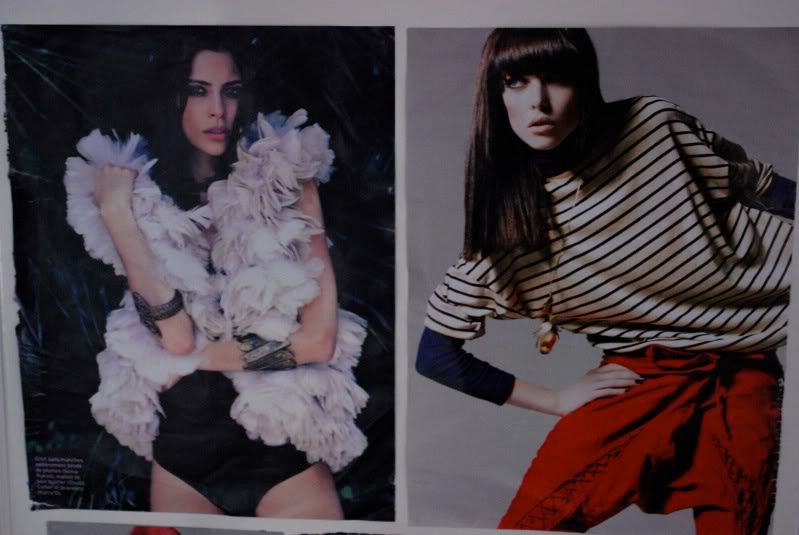 On the left, the Sonia Rykiel feathered vest I blogged about a while ago.
The model sells it so well. It looks luscious!