I first saw the tees in Colette on Rue St. Honore when I was in Paris in March, 2009.
I adored the collection. I found the tees simple yet so funny.
When I was shopping along High St, Armadale the other day I refound the Flower Power collection in the form of girls' tees and I was so happy. I absolutely love the wit of them.
I'm tempted to get them. I think Ksubi is selling them for $120...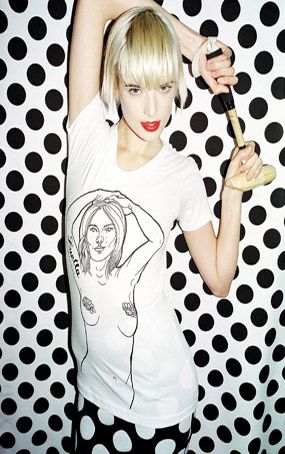 * Luella *
* Terry *