Showing off my new floral piece in the outfit I wore today :)
Killing two birds with one stone WOOT.
I'm currently addicted to
ebay
so I have heaps of things coming in over the next few days.... anticipate more
HWLIBH
posts... oops.
Headed out to Armadale today to do some shopping. I had the best palmier in the world. Sometimes they get sticky and soggy but this one was so flaky and amazing. It melted in my mouth! So happy.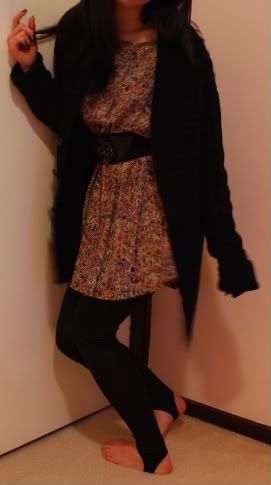 * Olga de Polga floral dress
* Black shiny stirrup leggings
* Industrie mens' cableknit cardigan
* Thick elastic waist belt