Two new purchases from
Asos
:
Satin grey and blue slingbacks

I've been lusting over the wetlook mini ever since seeing it on Nicky Hilton (the more stylish Hilton sister for sure). Nicky is wearing one by Kova and T... the ingenious people behind the wetlook and lace leggings... so hot!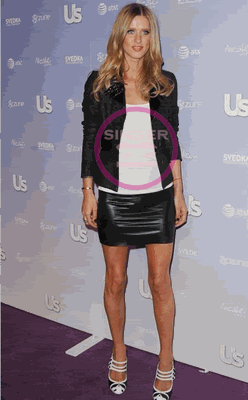 [ Photo credit: singer22]
As for old... one of my Asos parcels arrived today :) My Cheap Monday jeans (tight satin) and my white patent brogues. Pics up soon!

x
delilah