This type of entry will now be shortened to
HLWIBH
lol.
Hilarious acronym.
Today's entry is dedicated to the SHADE black!
cantcheckemailnopw wrote:
I always find it hard to spot ABC guys but the ABC girls usually look different.
An abc girls clothes usually color coordinate. A local girl will have will have purple boots, green tights, black shorts, red blouse, and a yellow jacket with blue fur trim.
delilahds wrote:
LMAO completely understand now.
But I'm from Melbourne so "colour coordinating" comes easily;
who needs colours when you have SHADES! black and white baby!
[extracted from shanghaiexpat.com]
In short, I'm very Melbournian. I own a lot of black and white pieces.
A
's favourite "colour" is black... The shade is
oh-so-lovely
:)
[A is another Melbournian friend :)]
So here are some recent
NOIR
shaded purchases!
ITEM 1
- Zara black trench coat. 50 Euro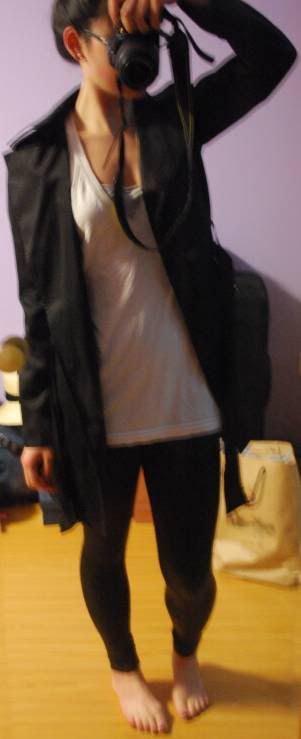 ITEM 2
- Me & City double breasted boyfriend blazer. 799 Yuan (two for 799 Yuan)
some chinese label, had a buy one item get one free deal... luckily A wanted one too :)