Sorry I used to hate this brand for it's bags.
The checks, the colours, the vomit.
Some might think the nova check is a classic but then again there are people who love the
Louis Vuitton
monogram print... both are debatable.


My honest opinion of the
Burberry
check
is the same as the monogram. Overdone. Overseen.
Faked
by too many. I love a hint of the check in items (ie their trench coats... die for one) but who needs it all over. It makes me want to hurl.
But of late, they're getting it very very right. Firstly with all the studded new style bags. Now with the awesome cluthes. These are my
favourite
: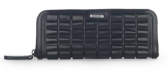 Cartridge Pleat Clutch


Metallic Woven Leather Clutch


Leather Feather Clutch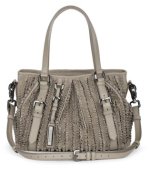 (And the beautiful
RUCHED RIBBON LOWRY
bag)
(I have NOTHING bad to say about their clothes.
Burberry Prorsum
always seems to get it right, right?)
All
photos credited to the design houses' homepages:
louisvuitton.com
and
burberry.com