I feel really bah today.
The gloomy weather is so horrible. Hence, I decided to dress like the biggest bum today. The outfit is definitely not worth mentioning. I wish I opted for more comfy jeans though, I was wearing my Cheap Monday V-Fits in a lovely dark stretch denim but because of it's super duper high waist, it kept itching against my belly ring. Annoying as hell.
Today was a fab shopping day. In attempt of finding Nike Liberty print dunks, I made my boyfriend take me to Smith St, Collingwood to find them at the Nike outlet. Keng said that they had them there. Unfortunately not in my size.
The neighbouring Tony Bianco outlet had some fab finds, great boots for only $80 AUD in many sizes if anyone is looking. Such a bargain. Anyway I picked up these for $50 AUD. They're very me, it's like a half bootie half pump. I love them haha.
Tony Bianco
Truss
: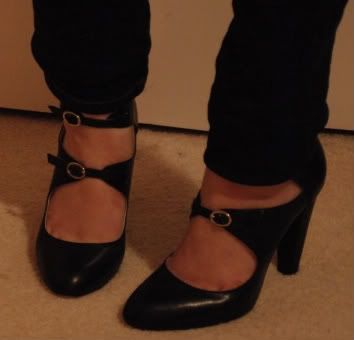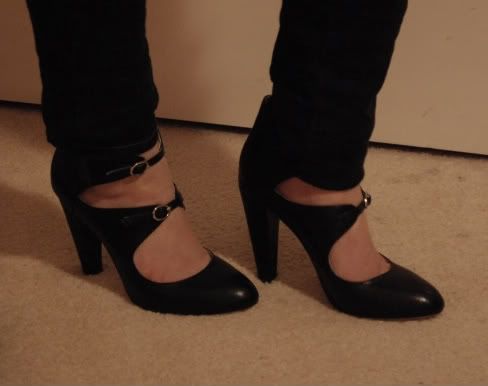 I also found these at the boy's house. Completely forgot I had these. From
Savers
for only $10, these booties are my fave. They once had matching burgandy laces but I've misplaced them. So cute. Have to squeeze into them they're marked as a size 5. :o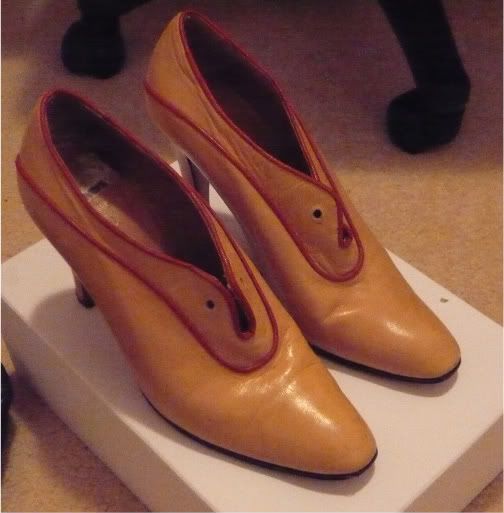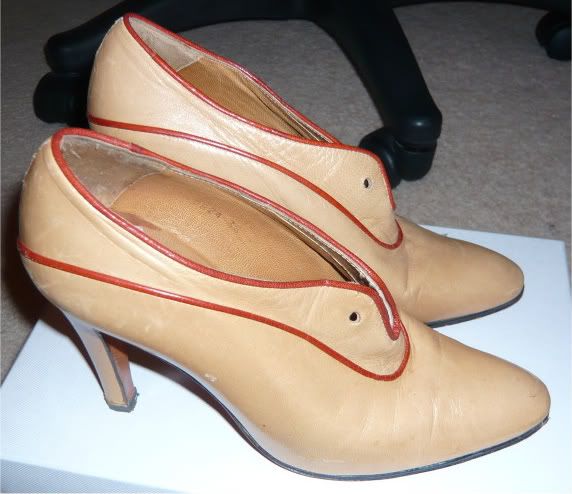 The best buy of the day though is another scarf. They're probably my favourite accessory which is why I hardly own any jewelry, or why my jewelry is all so costumey. There's just no point buying fine jewelry for me as I'm mainly covering my neck up with a scarf. Today:
Alpha60

Pleat Scarf
: