Was shopping in GPO and I stumbled across this. I think the window display was near the Akira store and was showcasing some of the amazing designs from some up and coming Melbourne designers. This one particularly caught by eye as I love the colours and the details on the brooches on the jacket. Now that I look at the top I love that too, the collar is so pretty.
(sorry for the ass photos, it was taken on my phone)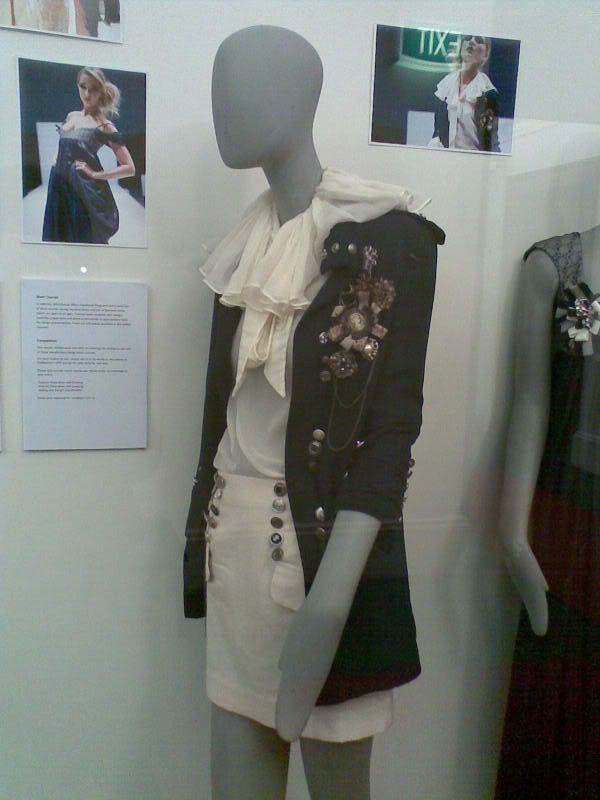 [ Close up of the lapels on the jacket]
I wish I took note of the designer,
does anyone else know?
I absolutely love it
in and out
x delilah