This is probably the worst
polyvore
but I saw the most amazingly dressed girl on Friday night at
Sorry Grandma
.
She had red hair with the most amazing full and blunt fringe. She didn't seem size 6 skinny but she was so beautiful! She had a
red checked pinny
on and a
shirt
under it. She wore
black and white striped knee high socks
with I think
t-bars
. The
polyvore
is probably the worst descriptor of what she was wearing but I had to visually describe it somehow.
She wasn't wearing gloves but I loveeee those
DSquared
nappa driving gloves!!!
Anyway I have another style loving post from Sorry Grandma will upload when I put them on my comp :)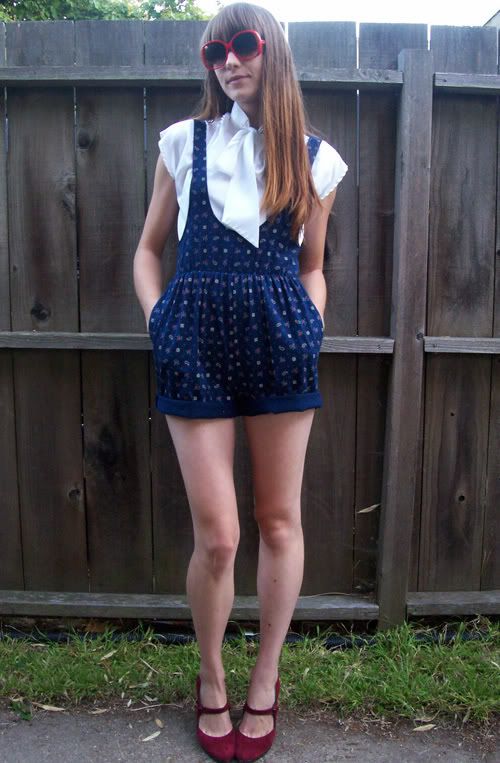 I finally found a pic of what the romper was like think this but red checked.
Amazing!!!!! (Photo credit to Lover from the vogue forums)
bisous!
x