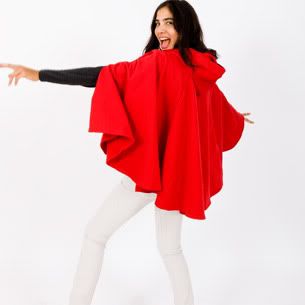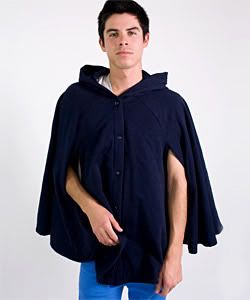 Love a guy in a cape, looks great

American Apparel
Fleece Cape
, doesn't seem to be available on the Australian website.
But here it is on the American site:
HERE
I've seen it overseas. Tried the red one on and it was huge. Not a good fit for petite/short girls :(
For those wanting a cape, I got mine in
Hong Kong
(the grey one from
OOTD#15
) and then based off that style I got a red reversible one made. The outside is apple red and the inside is red tartan (I guess if it's reversible it's vice versa right?)
For
Melbournians
or those who can order online try:
www.houseofcapes.com
5 King Street, Prahran 3181
I love the
Freedom
cape :)
The site looks great as everything seems customizable perfect!