I've always been a fan ever since THAT dress that I love with the huge collar that Peaches and Lily wore. (refresher at this
LINK
)
Their new stuff that they showed in Feb for Fall 2010 is just amazing and very
Melbourne
IMO. They cleverly went for a black and gold colourway for the collection and it has paid off. The gold makes the black sparkle… If that's even possible.
Here are a few of my favourite pieces.

1.



2.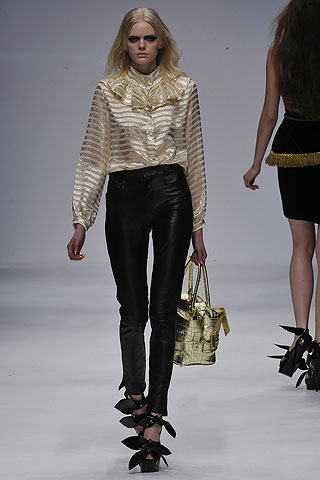 3.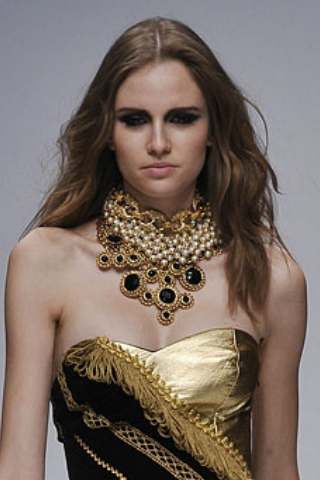 Big fan. The playsuit has just amazing tailoring and I love the vintage feel of the light gold blouse. Yummo.
Could never imagine the strapless dress on me but the silouhette is great and shows off the models (probably non-existent) curves. 'Mazing accessorising with the necklace, it really completes the outfit without being too over-the-top.
Good job Percy Parker and Amy Molyneaux: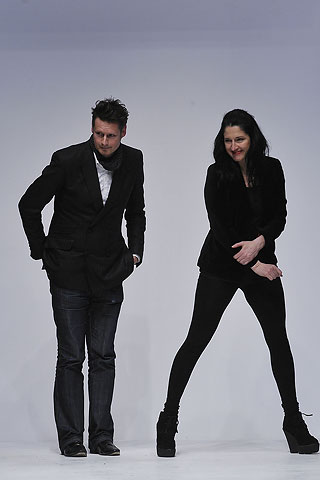 (PS. I love the name Percy... reminds me of Thomas the Tank Engine)
[photo credits to: style.com]
x
delilah