Gosh. How do House of Holland always make me want stuff. They had a great collaboration with Karen Walker and their statement tees... then it was their celebrity
flower power
tees... now it's their stockings that have me going crazy.
Their latest collection reminds of me high school/college/prep school and has a bit of a 80's college feel to it. The colours and the styling of the model's hair remind me of
Degrassi Junior High
(which I admittedly just finished watching. ps. totally developed a girl crush on Lucy, that 14yo has an amazing sense of style).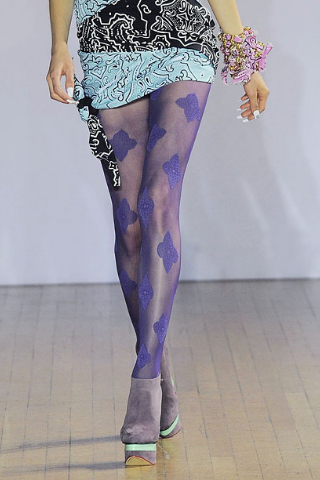 I love the stockings in all the pictures posted! They had an amazing pair ages ago with the alphabet on them at asos but I missed out on them/forget about them (and they sold out). :-(
x.
delilah